Mogiana Coffee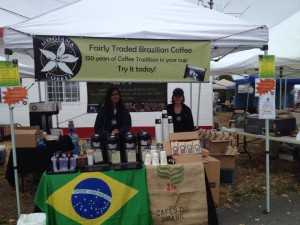 Mogiana Coffee – Locally Roasted Arabica beans of the finest quality directly from our own, award-winning, sustainable coffee farm in Brazil!
There are some places that we can describe as timeless – Magical places that capture our senses and quickly make their way into our hearts. One such place is Brazil's Mogiana Valley, with its coffee quilted hills and rich, sun-kissed soil.
Welcome to  Mogiana family's coffee farm; nurtured by hand since 1890. And now they are delighted to bring a little taste of their coffee paradise to you, Vancouver.
Social Media:
Website – http://www.mogianacoffee.com
Facebook – https://www.facebook.com/Mogiana
Twitter – MogianaCoffee