Steveston Farmers & Artisans Market
EMPLOYMENT OPPORTUNITY
We're looking for an enthusiastic individual to work with us for the summer on all aspects of the planning and implementation of the 73rd Annual Steveston Salmon Festival, and also to provide administrative support to the 10th annual Steveston Farmers & Artisans Market. This position is supported by the Canada Summer Jobs program. Please view the RAIS Assistant Coordinator Job Posting for complete details including required qualifications and how to apply.
Deadline to apply is Wednesday, May 9. Please, no phone calls.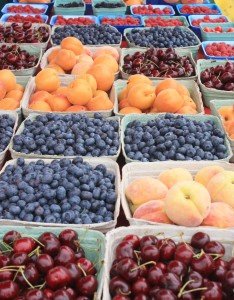 Steveston Farmers & Artisans Market
The Steveston Farmers & Artisans Market (SFAM) is  operated by a volunteer committee under the auspices of the Richmond Agricultural and Industrial Society (RAIS), a not-for-profit organization. All monies raised by SFAM go to support activities and projects of the Steveston Community Centre such as the Steveston Water Park and the current renewal of the Steveston Playground.
We hope to see everyone at the market in 2018 which will be our 10th anniversary.  We are planning some new events to celebrate this milestone.
Follow us on social media for up-to-date info  – Contact