Steveston Farmers & Artisans Market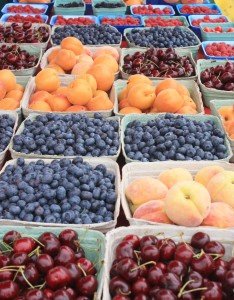 Steveston Farmers & Artisans Market
The Steveston Farmers & Artisans Market (SFAM) is  operated by a volunteer committee under the auspices of the Richmond Agricultural and Industrial Society (RAIS), a not-for-profit organization. All monies raised by SFAM go to support activities and projects of the Steveston Community Centre such as the Steveston Water Park and the current renewal of the Steveston Playground.
We hope to see everyone at the market in 2018 which will be our 10th anniversary.  We are planning some new events to celebrate this milestone.
Follow us on social media for up-to-date info  – Contact
Garden City Lands Farmers Festival – Saturday, Aug 11.  10a-3p
Join us in celebrating the Farmers and Artisans of Richmond and the Lowermainland.  Accepting vendor application now to June 22nd.  Due to limited space priority will be given to Farmers and 2018 SFAM vendors. Use the top menu bar for application forms
The Farmer's Market is in full swing and we would love more volunteers to help with set up, take down, kids' zone and general help.
Positions available:
-Face Painters
-Children's Area
-Market Crew AM
-Market Crew PM
-Photographer
-Rover
-Welcome Table
Sign up at https://icanhelp.richmond.ca/custom/501/ or contact Josiane Leguerrier at [email protected] or by phone at 604-238-8013.