Steveston Farmers & Artisans Market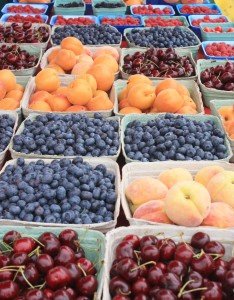 Steveston Farmers & Artisans Market
The Steveston Farmers & Artisans Market (SFAM) is  operated by a volunteer committee under the auspices of the Richmond Agricultural and Industrial Society (RAIS), a not-for-profit organization. All monies raised by SFAM go to support activities and projects of the Steveston Community Centre such as the Steveston Water Park and the current renewal of the Steveston Playground.
We hope to see everyone at the market in 2018 which will be our 10th anniversary.  We are planning some new events to celebrate this milestone.
Follow us on social media for up-to-date info  – Contact
Corn Festival- Sunday, September 16th
Calling all corn lovers! In celebration of our last market date and as an appreciation for all our residents, we'll be giving out free cooked corn! Join us in the easthope parking lot on September 16th starting at 10:30am to get your ticket to receive your corn. 1 cob per person. Corn will be ready at approximately 11am. Only about 500 tickets will be given out! Interested in volunteering for this event?
Sign up at https://icanhelp.richmond.ca/recruiter/index.php…
or email Josiane Leguerrier at [email protected]
The Farmer's Market is in full swing and we would love more volunteers to help with set up, take down, kids' zone and general help.
Positions available:
-Face Painters
-Children's Area
-Market Crew AM
-Market Crew PM
-Photographer
-Rover
-Welcome Table
Sign up at https://icanhelp.richmond.ca/custom/501/ or contact Josiane Leguerrier at [email protected] or by phone at 604-238-8013.