About Us
Launched in May, 2008 by the Richmond Agricultural and Industrial Society(RAIS), the Steveston Farmers and Artisans Market is a venue where farmers, artists and craftspeople make their products available in an open, fresh-air environment. The Steveston Farmers & Artisans Market (SFAM) is a not-for-profit operation run by a volunteer committee under the auspices of RAIS. All monies raised by SFAM go to support activities and projects of the Steveston Community Centre such as the Steveston Water Park and the current renewal of the Steveston Adventure Playground.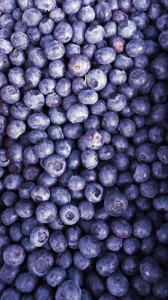 With entertainment playing and vendors striking up light conversation with customers throughout the day, the Steveston Farmers and Artisans Market creates a friendly, social environment for you to spend your afternoon. Whether you're buying fresh locally grown produce, grabbing a bite to eat, enjoying the craftsmanship of some of the artisans, or simply strolling through the market enjoying the day, the market has something to offer for everyone.
Our market strives to offer a wide selection of some of the best farmed and hand-crafted products in British Columbia. Our vendors are proud to "Make It, Bake It, Grow It or Catch It" for loyal customers who appreciate buying from, and supporting, local farmers and artisans.
Steveston was one of the most important ports in North America at the height of the salmon-canning industry and you can explore this history while visiting the market, taking in the many historical sites and the surrounding village.
After shopping the market, visitors can stay for the day and take in the sights at Fisherman's Wharf, stroll to Garry Point Park, check out the local museum or visit the many unique shops and small businesses of Steveston. Even though it is one of the most popular tourist attractions in British Columbia, it still maintains its small town feel.
Be sure to check out the Visitors Centre to get more information on Steveston Village.
The Steveston Farmers and Artisans Market is uniquely adjacent to the Steveston Community Centre, 4111 Moncton Street, in the historic seaside village of Steveston, on the southwest tip of Richmond, British Columbia.