Steveston Farmers & Artisans Market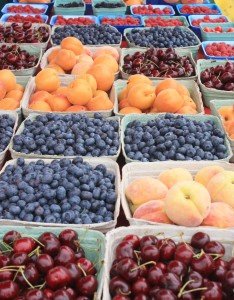 Steveston Farmers & Artisans Market
The Steveston Farmers & Artisans Market (SFAM) is  operated by a volunteer committee under the auspices of the Richmond Agricultural and Industrial Society (RAIS), a not-for-profit organization. All monies raised by SFAM go to support activities and projects of the Steveston Community Centre such as the Steveston Water Park and the current renewal of the Steveston Playground.
We hope to see everyone at the market in 2019.  We are planning some new events and hope to have more vendors and visitors.
Follow us on social media for up-to-date info  – Contact
LAST MARKET OF THE SEASON
September 29, 2019
10:30am-3:30pm!
FREE Pancake Breakfast-Tickets at the info booth (while supplies last)
Scavenger Hunt– Play cards available at the info booth
Featured Entertainment: Sue Breton
FEATURED VENDORS for September 29, 2019 MARKET INCLUDE:
A Bread Affair
Aji Gourmet Products
Aurora Creative Jewelery
Back To Roots Kitchen
Baker and Table
BC Farmers Nutrition
Canuck Soap and Candle
Charisse Collections
Coconama Chocolate
Creative Leather
Crumble Bakery
Elections Canada
Farmhouse Cheese
Fresh Prep
Gesundheit Bakery
Glenwood Farms
Golden Crust
Handmade By Laura and Jannel
Imnotoldimvintage
Iritsorokin Designs
Jane's Honey Bees
Japadog
Kejoma Skin Care
La Baguette Et Compagnie
Lemon Heaven Bev
Lucid Spirits & Distilling Co.
Marie's Guilt Free Bakery
Melt Shop Grilled Cheese
Micro Leafs
Monkey 9 Brewing
Nature Village Farm
Oh Sweet Day
Osoyoos Fruit Market
Ray's Clayworks
Richmond Secondary
SKB Books
Spiceworks
Steveston Soap Co.
Susies Seashells and Peaceofwork Custom Art
Sweet & Savoury
Sweet As Baking
Sweetness Squared
The Sharing Farm
The Twisted Lemon
The Woodman